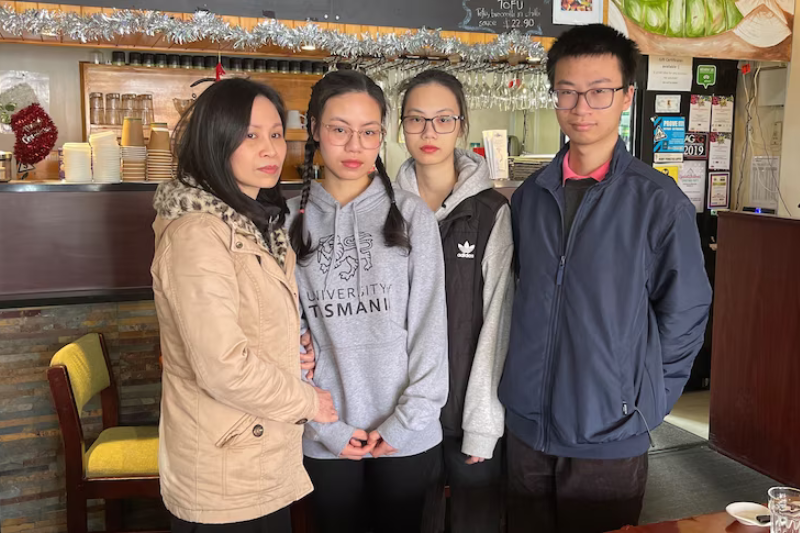 owners of popular vietnamese restaurant may have to leave australia
A Vietnamese family, who run the very much popular Mekong Vietnamese Restaurant in northern Tasmania, may be forced to leave Australia because of bad immigration advice. The Tran family arrived in Australia in 2015 and began their business. 
But now, their future is in limbo. A migration agent failed to inform them of crucial eligibility criteria during the visa application process. The Vietnamese family said their former migration agent did not tell them they must have officially owned and operated their business for two years to apply. 
As such, Dan Thi Tran and her two children are on the brink of losing their home, business and their place in the community. They have taken their case to the Tribunal to raise the migration agent's negligence.
Keep Reading
Dan Thi Tran said their case is now before the Minister. "I have poured my heart, my soul, sweat, and tears into growing this business. My children have also worked tirelessly to make our restaurant a much-loved establishment in the Launceston community. The locals say that nobody can make a pot of pho like I can. The restaurant is a real labor of love and we have won the Australian Good Food Guide Reader Choice Award three times in 2019, 2020, and again in 2023." 
The family has paid thousands of dollars to a migration agent to help them through the intricacies of immigration law and visas, so they could extend their stay in Australia until they were eligible for permanent residency. 
Jacqui Yang, the Tran family's current migration agent, highlighted that ministerial intervention was the only chance for them to continue living in Australia. She revealed that these kinds of cases are common in Australia. "When you go and see someone for visa advice, you're talking about your entire future, you're talking about your family's future. There are probably not going to be any red flags in the beginning, but the best advice I can give someone is that they check that the agent is actually an Australian registered migration agent."