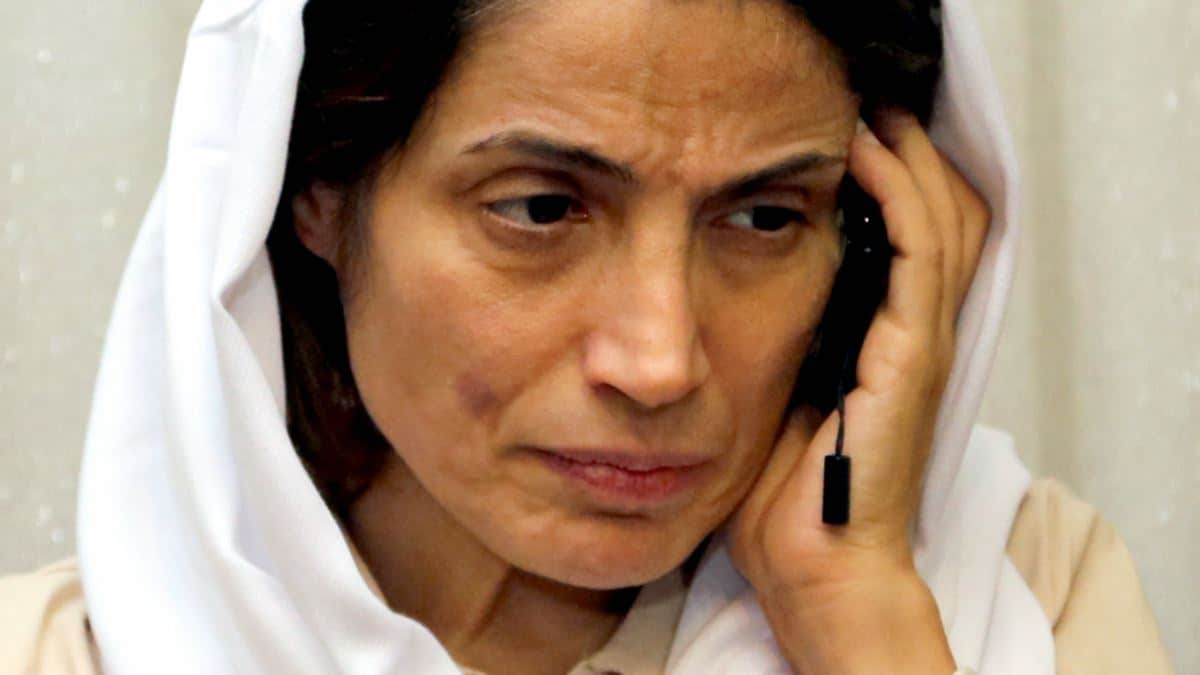 It was her fortieth day on a hunger strike in Evin prison. Last week, Nasrin Sotoudeh, Iran's best-known human rights lawyer, was hospitalized with a heart attack.
It was her fortieth day on a hunger strike in Evin prison. Last week, Nasrin Sotoudeh, Iran's best-known human rights lawyer, was hospitalized with a heart attack. Her husband, Reza Khandan, made it known with a tweet, explaining that he had heard it not from the prison authorities but from the spouse of another prisoner who was able to call and relay the news.
"The authorities in Iran may try to hide Nasrin's dangerous deterioration, but the world is watching and will hold the government responsible for her wellbeing," said Hadi Ghaemi, the Center for Human Rights in Iran (CHRI) executive director. Sotoudeh's husband told CHRI, "Her heart situation is not good at all, they are banning us from visiting her and I cannot go her see her directly. "I managed to accidentally see her in the hallway as they brought her out for cardiac tests, she was in a wheelchair and I only got a momentary glance of her and she did not look well at all." Reza Khandan told CHRI that none of her doctors will speak to him and that she is under stringent guard by security agents.
Jailed Iranian human rights lawyer Nasrin Sotoudeh has been hospitalized following a hunger strike. For her unyielding grit and determination, Nasrin's name has become a rallying cry, especially for women – not only in Iran, but around the world, too. #FreeNasrin pic.twitter.com/KWYq85hDUh

— Christiane Amanpour (@camanpour) September 21, 2020
Sotoudeh is 57 years old and has two children. Physically frail, he has an iron will. While other human rights defenders have left Iran, she remained, continuing to represent student activists, Kurds, Baha'is, minors on death row, and even the so-called Revolutionary girls, who have taken off their mandatory veil waving it like a flag. Recently, the lawyer asked Europe, which awarded her the Sakharov prize in 2012, to help the protesters who took to the streets for high prices and corruption: "If the EU remains silent, the boys will disappear in prisons."
Iranian human rights lawyer #NasrinSotoudeh, who was hospitalised for a serious heart condition and has been on hunger strike for more than 40 days, was transferred back to Evin Prison today.

It's time to #FreeNasrin! pic.twitter.com/7ksPdA6yi1

— International Observatory of Human Rights (@observatoryihr) September 24, 2020
She also returned to prisons for the second time – the first was from 2010 to 2013. This time, the sentence is 38 years for "propaganda against the system" and other charges. Sotoudeh has been often compared to Mandela. Like him, even in prison, he has not stopped fighting. On 11 August, a hunger strike began against the "illegal" detention of political prisoners: for the COVID emergency, Iran authorities released tens of thousands of prisoners temporarily, but those most prominent -not only her but Narges Mohammadi, Sepideh Gholian, and many others- remain behind bars.
Although weakened, she dedicated the award that the Association of German Judges has recently awarded her to four Iranians on death row for anti-government protests: among them, Navid Afkari, then executed. Many of the American feminists who Sunday mourned the disappearance of Supreme Court Justice Ruth Bader Ginsburg were also launching appeals to save this other woman who defends justice in a country with which the United States has been in the cold war for over 40 years.