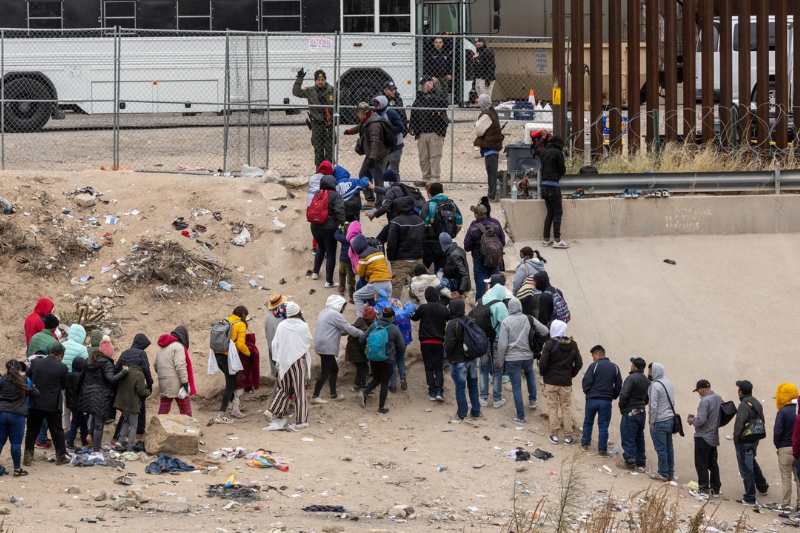 migrants in denver take jobs cash only, rely on patience and god
It's not easy for migrants who arrive in Denver, Colorado with high hopes of fulfilling their dreams and achieving better lives for their families back home. They have no option but to take jobs that are cash only because they need legal authorization to work. And the waiting period for such authorization is quite long. 
One of the migrants from Venezuela said the life of an immigrant is hard. He shared that he tries to find work every day of the week, usually starting his search from 5 am. But he says he knows he won't get work. They have to wait for hours, sometimes even six hours or more and return disheartened. 
Keep Reading
The migrant said they have to have patience and trust in God. "You get tired. You get stressed. Your head hurts. You get discouraged. You feel like you want to cry, but you do everything for your family to move forward." 
Mike Johnston, Denver Mayor, revealed the government has a choice let asylum seekers work while they wait on their case to be resolved or provide for them. He said the government is doing everything it can to transition people. "But the reality is people are gonna have to look for work on their own without state support or federal government approval if we want them to support themselves. So, our choices are either to help them find a way to support themselves, or have the state or the city commit to supporting them permanently on our own. We don't have the city budget to do that permanently." 
The migrants are desperate. They walk from their countries all the way to the United States. They are adamant to do whatever it takes to change their lives.