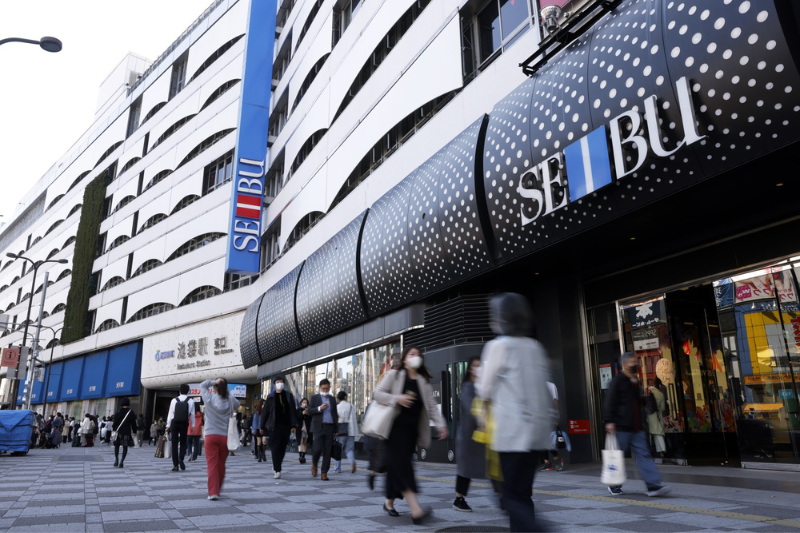 historic strike looms as seven & i faces worker opposition to sogo & seibu sale
In a surprising turn of events, Seven & i Holdings, the parent company of the world's largest convenience store chain, is facing an impending strike as it prepares to sell its department store unit, Sogo & Seibu, to U.S. fund Fortress Investment Group on September 1. This possible walkout, which is scheduled to occur at the flagship Seibu Ikebukuro shop in Tokyo, might be the country's first significant labor dispute in decades.
As Seven & i sought to sell its loss-making department store unit to Fortress Investment Group, the sale of Sogo & Seibu was reached last year. Due to the workers' vehement objection, the agreement has faced severe delays. Strikes are much less likely in Japan, where labor disputes are extremely unusual. The largest industrial union in Japan, UA Zensen, claims that the last significant department store strike occurred 61 years ago and lasted less than a day.
By threatening to strike if the sale goes through as planned, the union that represents the employees of Sogo & Seibu has created a precedent. The union received no reaction from management despite giving Seven & i until August 29 to rethink the deal. As a result, the union has declared that it will strike at the Seibu Ikebukuro location on Thursday. At the flagship shop, about 900 union members are working.
Keep Reading
The board of Seven & I will meet on Thursday to decide in writing whether to proceed with the transaction. The issue would be discussed at the board meeting, according to a source with firsthand knowledge of the circumstances. However, the source decided to keep his or her identity a secret because of how delicate the circumstances were.
In contrast to Fortress Investment Group, which declined to immediately comment on the situation, Seven & I claimed that no decisions have yet been made in this regard. Sogo & Seibu announced the store's temporary closure on Thursday while management and the union were in the middle of negotiations.
According to sources, Fortress Investment Group's initial budget for the purchase of Sogo & Seibu was estimated to be around 250 billion yen. However, it's speculated that the acquisition price may have been altered to roughly 220 billion yen due to the uncertainties surrounding the deal.
All eyes are on the conclusion of Seven & and the potential impact of the strike on the historic Sogo & Seibu sale as this unusual labor dispute plays out.