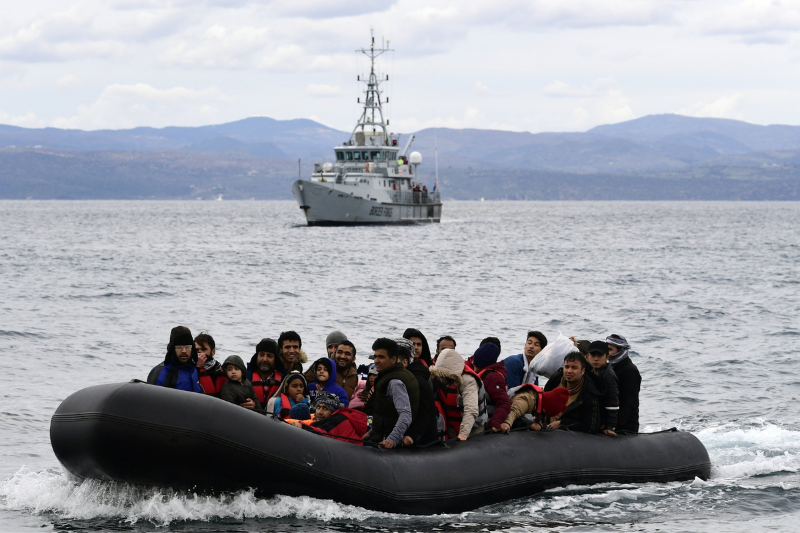 greek coast guard rescues 14 migrants from uninhabited island
Alerted by activists the previous evening about the group in need of urgent assistance, the Greek coast guard on Tuesday rescued 14 migrants, including three children, and recovered the deceased body of a man from the shores of the tiny uninhabited island of Farmakonisi.
While it remains unclear how the migrant had died, the group apparently reached the island in the eastern Aegean Sea from the Turkish coast in a dinghy that had sunk. They were eventually brought to the island of Leros, amid no reports of anyone missing.
Activists said they had warned the coast guard and the Leros port authority about a group of migrants being in distress. Moreover, Alarm Phone a hotline for refugees needing help tweeted there were 15 people requiring assistance, one of whom had heart problems.
Keep Reading
Another NGO, Aegean Boat Report, said a group of 20 migrants trapped on the remote Greek island had asked them for help. One of the migrants had lost consciousness, with his family fearing he wouldn't survive the night if not attended to, ABR tweeted.
The Greek coast guard was reportedly informed at 21:20 local time (Eastern European Summer Time). Although a Greek military garrison is stationed on the tiny island, the migrants in distress were too afraid to go there to seek assistance, ABR wrote on X.
This year, Greece has been witnessing a notable rise in sea crossings by people escaping conflict, persecution and poverty in the Middle East, Asia and Africa. According to UN figures, the country in the Balkans has already registered nearly 18,600 migrant arrivals in 2023.
While Italy remains the favorite entry point in the EU among migrants, recording about 114,200 arrivals so far this year, Spain comes in second with more than 21,200 arrivals. Sadly, a number of migrants fail to reach Europe as the Mediterranean remains one of the riskiest routes.