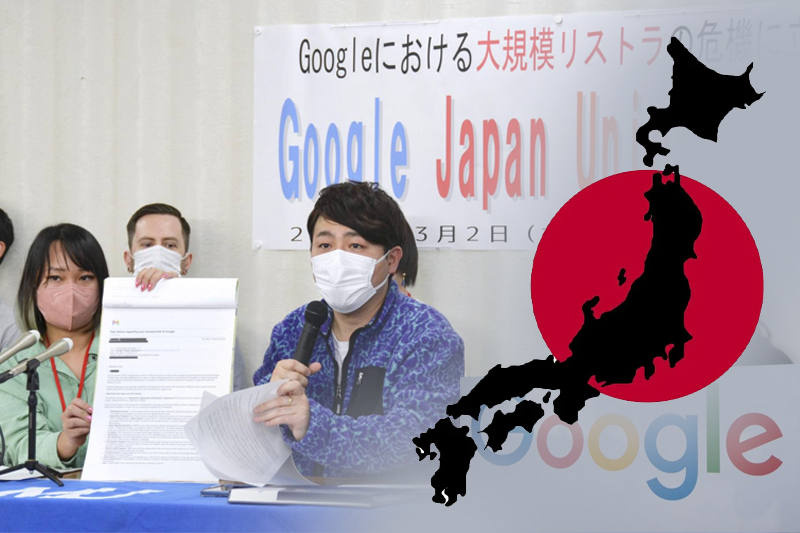 google japan workers form a union despite fears of job cuts
For the first time, Google's Japanese employees have formed a union following massive job cuts at the U.S. technology giant.
In a statement to reporters on Thursday, union members demanded that Google Japan enter into negotiations with them.
According to them, there may be massive job cuts by the end of the month.
Tens of regular employees, including non-Japanese engineers, joined the union, organized as a branch of the Tokyo Managers Union.
Alphabet Inc., Google's parent company, announced its intention to cut 12,000 jobs, equivalent to about 6% of its workforce, in January.
The Japan operation chief told employees that "a notice will be given in some way in March." On Thursday, some union members received an email asking them to leave the company.
In response to the union's point that Google Japan has not provided clear explanations for the job cuts, and that they should do so through collective bargaining, the union said: "To fire employees in Japan in a valid way, there must be good and objective reasons, and the company must prove that this is socially acceptable." Otherwise, it is illegal and invalid."
U.S. e-commerce giant Amazon.com's Japan unit became the latest foreign-affiliated major tech firm to unionize in 2015.
As a result of the layoffs and other issues, the union has requested collective bargaining with Google Japan.
According to the union, a number of employees received emails Thursday recommending early retirement and offering enhanced benefits if they resigned within two weeks.
Also Read:- Kais Saied is doubling down on xenophobia in Tunisia