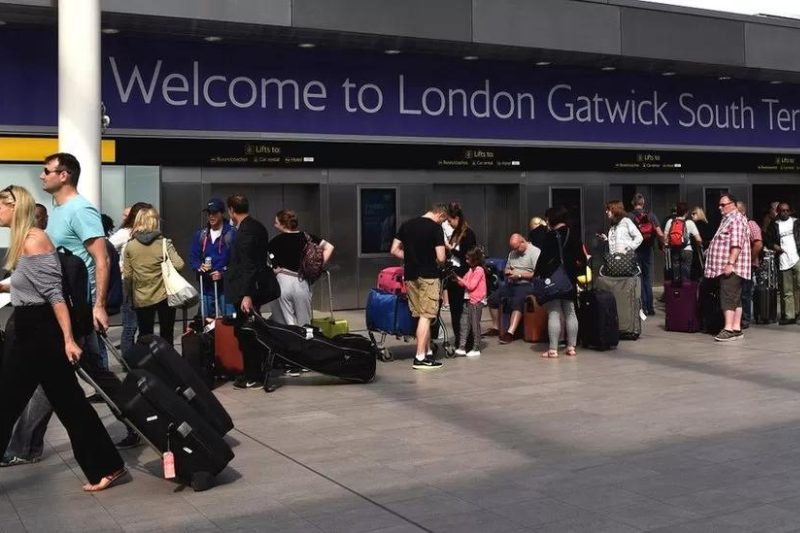 further pressure on aviation industry as london's gatwick airport set to see strikes over summer holidays
Nearly a thousand workers are set to take eight days of strike action – from July 28 to August 1 and then, from August 4 to August 8 – at Gatwick Airport in London in a row over pay, the Unite union has said. It's feared the strike could cause some disruption during potentially the busiest summer period since the COVID-19 pandemic.
The workers include baggage handlers and ground staff. They work at four firms: DHL Services, ASC, GGS and Menzies Aviation.
British Airways, Ryanair, Tui, EasyJet, Wizz and Westjet will be affected, Unite said. Although the impact of the planned strike action is uncertain, the union stressed delays, cancellations and disruption were "inevitable". It highlighted most of the workers set to stage the walkout earn under £12 per hour, "despite undertaking highly demanding and safety critical roles".
Keep Reading
Several companies at Gatwick Airport made large-scale redundancies during the pandemic and reduced the salaries of their remaining staff, Unite added.
The union has been pushing for pay rises. It called off strikes by security staff in June at Heathrow Airport, the busiest in Britain, after securing a new agreement. If the planned action at Gatwick goes ahead, the aviation industry – already dealing with restricted airspace over war-ravaged Ukraine and possible air traffic control strikes – could be under further pressure.
Some strikes are already planned amid a shortage of air traffic controllers. For instance, Saturday could see an air traffic strike in Italy, which Ryanair said is expected to cause disruption and cancellations. Meanwhile, dozens of airport security staff and technicians are set to take strike action from July 18 at Birmingham Airport.
But the planned industrial action would have limited effects on operations, with no cancellations, the airport has said.