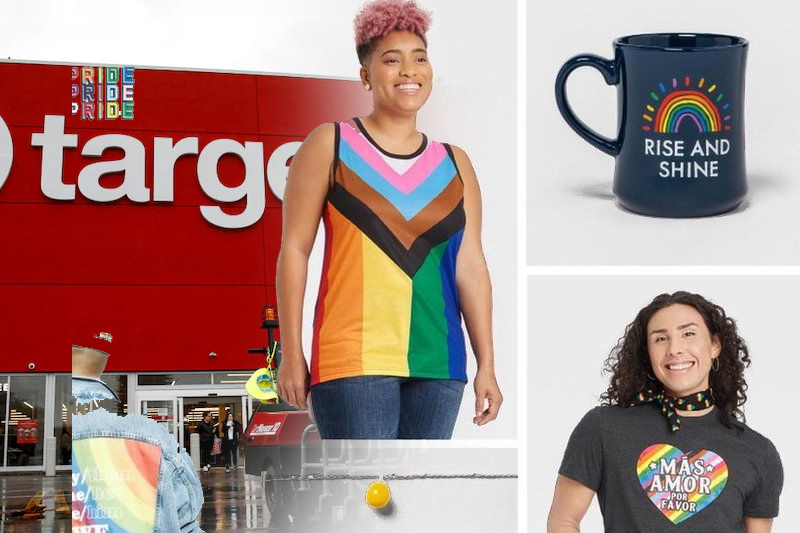 following employee threats, target pulls some lgbtq related merchandise from its stores in advance of june pride month
In response to an intense backlash from some customers, including violent altercations with its employees, Target is taking some items out of its stores and making other changes to its LGBTQ merchandise nationwide before Pride month.
"Since introducing this year's collection, we've experienced threats impacting our team members' sense of safety and well-being while at work," Target said in a statement on Tuesday. We are modifying our plans in light of the tense situation, including getting rid of things that have been the focal point of the most significant aggressive behavior.
Target declined to specify which products it was discontinuing, but "tuck-friendly" women's swimsuits, which allow trans women who have not undergone gender-affirming procedures to conceal their private parts, were among those that attracted the most attention. The backlash has also been generated by Designs by Abprallen, a London-based company that creates and markets LGBTQ apparel and accessories with occult and satanic themes.
Since the beginning of May, Pride merchandise has been for sale. June is designated as Pride Month.
Keep Reading
Following disputes and complaints from customers in those regions, Target acknowledged that it had moved its Pride merchandise from the front to the back of some Southern stores.
Social media users have made false claims about Target's Pride Month collection in recent weeks, including that the store sells "tuck-friendly" bathing suits made for children or in children's sizes.
The actions are being taken as the beer company Bud Light continues to deal with consumer backlash over its attempt to increase its customer base by teaming up with transgender influencer Dylan Mulvaney. To recover the sales that the brand lost after partnering with the transgender influencer, Bud Light's parent company announced that it would triple its marketing expenditures in the United States this summer.
About ten years ago, Target and other stores like Walmart and H&M increased their LGBTQ displays in honor of Pride month. This year, state legislatures have been divided over transgender issues, including gender-affirming medical care and sports participation. The backlash has become hostile.