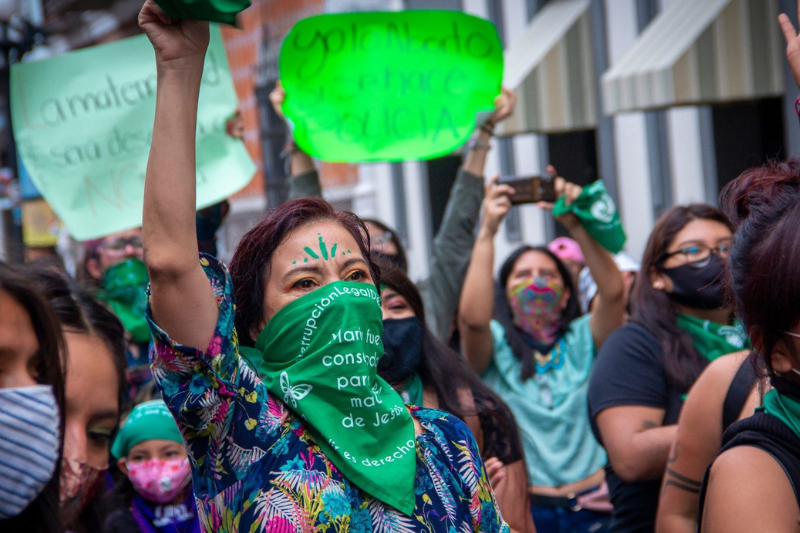 abortion rights are women's rights mexico decriminalizes abortion
In a landmark ruling for women's rights, the Supreme Court of Mexico has decriminalized abortion nationwide.
The new ruling is a relief for Mexican women as it legalizes abortion across all 32 states. The Supreme Court of Mexico has confirmed its decision in a social media statement.
The Supreme Court of Justice of the Nation, the Mexican Supreme Court, said that denying women the right to abortion violated their human rights. The judgment was welcomed by women's rights groups.
Right to abortion
The Supreme Court said in a statement on Wednesday, "The legal system that penalizes abortion in the Federal Criminal Code is unconstitutional since it violates the human rights of women and people with the ability to carry a fetus."
Keep Reading
Arturo Zaldívar, the head of the Supreme Court of Justice of the Nation, also said that the ruling was applicable to all women in 32 states. He said, "In cases of rape, no girl can be forced to become a mother. Here, the violation of her rights is more serious." With the new ruling, all hospitals on the federal level can provide abortions legally.
Decriminalize abortion
The Information Group on Reproductive Choice (GIRE), Mexico's legal defense and advocacy organization for reproductive rights, lauded the latest step decriminalizing abortion in Mexico.
Mexico City, the capital of Mexico, was the first state to decriminalize abortion in 2007. Until 2019, abortion was restricted outside of Mexico City. In 2021, the Mexican Supreme Court said that penalizing abortion was unconstitutional. The Supreme Court ruled in favor of a challenge to the existing law in Coahuila. The court also annulled several provisions of abortion law in Coahuila.
Abortion was made available to women in Oaxaca, Hidalgo, Veracruz, Coahuila, Colima, Baja California, Sinaloa, Guerrero, Baja California Sur, Quintana Roo, and Aguascalientes.
Reportedly, women's rights activist Sara Lovera said, "Today's decision of the Supreme Court is important."
In Latin America, abortions are allowed in Argentina, Colombia, Cuba and Uruguay. Abortion bans are still applicable in El Salvador, Honduras, Nicaragua, Haiti and the Dominican Republic.