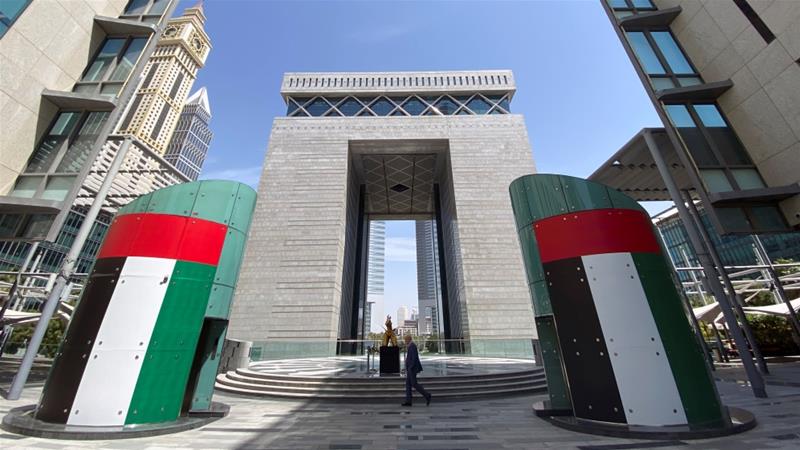 (C)AlJazeera
While most of the countries in the world are not known for very good migrant management and violation of human rights, UAE sets an example in the midst of the corona virus outbreak. It has taken exceptional measures to take care of its service sector and migrant population, without distinction.
Dubai has ensured that its fleet of more than 50,000 security personnel is well taken care of and is not left on the way side neglected. As directed by the Security Industry Regulatory Agency (SIRA) Dubai security guards were educated and sensitized about the social distancing and needs for sanitization to control the spread of the pandemic recently.
The Emirate has a registered force of security personnel. Through this new guideline, they are more equipped to know what to do and how to clean their hands and to whom contact if they come across suspect cases.
Emirate continues to show solidarity of all its inhabitants, without any distinction.
A guide has been issued by SIRA under which guards will know how to maintain safe distance and wash hands frequently. Also, in their effort to help contain the virus and stop it from spreading, UAE has started a mobile drive-thru Covid-19 test center for all community members. This has been done under the directions of his Highness Sheikh Mohamed bin Zayed Al Nahyan, Crown Prince of Abu Dhabi and Deputy Supreme Commander of the UAE Armed Forces. The facility is situated in Sheikh Zayed Sports City.
Launched by Abu Dhabi Health Services Co, SEHA, in collaboration with the Department of Health, Abu Dhabi, the mobile service helps conduct a test in a matter of minutes and the results are the sent to the person's phone through sms via a SEHA mobile app.
The drive through is giving priority of senior citizens and serves almost 500 plus per day between 8 am and 8pm. As part of the process, patients will need to book an appointment through Estijaba 8001717. People will need to participate in a pre-assessment screening, where they would need to answer questions related to their condition. Following the pre-screening, people who are considered to have contracted the virus and those who are most vulnerable, such as the elderly, pregnant women or people with chronic diseases will be prioritized.

Through this initiative, the UAE has become the fifth nation in the world to implement a drive-through service, accelerating testing times for the nation's population.